Start focusing on helping people get more of what they want: I don't remember the time or place but I remember the message; "If you help more people get what they want you'll get more of what you want." Ralph Waldo Emerson in his essay on compensation alludes to the law of the universe. The law of the universe fundamentally means that you can neither add nor take from the whole of the universe. If that's the case and you spend time and energy trying to get more out of the universe then start putting more into it.
Start spending more time on recruiting
: One of the reasons managers end up with the wrong people (this is just one of the many reasons) is that they are reactive instead of proactive. When you are reactive you feel desperate, you cut corners, you allow for a wider margin of error and you take on the belief that a warm body is better than no body in the seat.
Start effective performance management: Gathering data in Sales Force or any other database is not performance management. Sending out reports on pipelines and production results is not performance management. Having and implementing a PIP process is not performance management. Performance management is having multiple data points to assess behavior, skill and performance. Then using that data to develop business intelligence for intentional coaching. Performance management is about helping people succeed rather than processing their exit.
Start coaching: Coaching is getting the sale pushed through the pipeline to closure. Coaching to change behavior and improve skill is what builds the foundation for long-term growth and success of your people and team.
Start making your bottom better: Assume for a minute that you have a sizable sales team; one that has more than 10 people. If you break the group down into quintiles you have 5 groups of 2. Each of the groups performs at a certain level. Understand that you will always have a top quintile and a bottom quintile. All the Jack Welch 'fire the bottom 10%' in the world will not actually eliminate the bottom 10%. If you have 10 people there is always going to be someone who is number 10, or last in the ranking. However, each quintile this year ought to out perform the quintiles of last year. Manage to that objective and you blow your numbers away.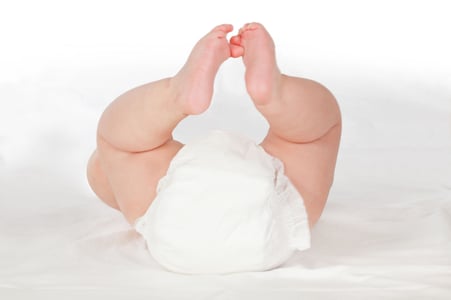 Start accepting responsibility for results and start making your people do the same: On the stop list was "stop making excuses". It's only logical on this list I would include "start taking responsibility". Own your outcomes. Make your salespeople own their outcomes. If they have no one to blame they will find a solution or be forced to leave.
Start getting your people to think 'extraordinarily': The standard in too many organizations for too many managers and too many sales people is this: 'Just enough is good enough'. The Pareto Principle (80/20 rule) proves this. Implement a goal setting and work plan development strategy.
Start planning and executing effective sales meetings: Did you attend sales meetings that were boring and ineffective? How good are yours today? Do people miss or find excuses/reasons to not be there, come late, and leave early? Do you find that the sales meetings are having ZERO impact on attitude, activity, performance and results? If they are not having an impact then just stop doing them. If they are something that you are committed to doing then act like they are more important than any meeting you have. Prepare as if your job depended on it!
Start each year with individual 'work' plans already in place: Time and again I hear sales managers working with their sales people on business plans in December. This makes sense ONLY if you have a 30-day sales cycle. For most B2B sales the cycle is a bit longer. If your cycle is 90-days then the business/work plan for the coming year should be completed in September.
Start: Already I've given you the STOP DOING list. That is easier to execute. Watch Bob Newhart YouTube video Stop it! START DOING is tougher because there are a lot of things to start doing. Take this a bite at a time but start today.
Additional resources:
Personal goal and work plan development – Workshop
Where's Waldo – Performance Management Power Point
Are my people motivated? – Sample Sales Force Evaluation