When I Googled 'Keys to Great Sales Success' here are some of the links I found interesting:
Each of these are good articles with great suggestions and there is nothing written or stated that a reasonable person would argue about. There is no shortage of information about how to become a great sales person. But if was that easy then why do so many, apparently talented sales professionals seem to stagnate or completely struggle with improvement? With that question in mind I want to share with you what I've Learned when it comes to being successful in any profession, not just sales.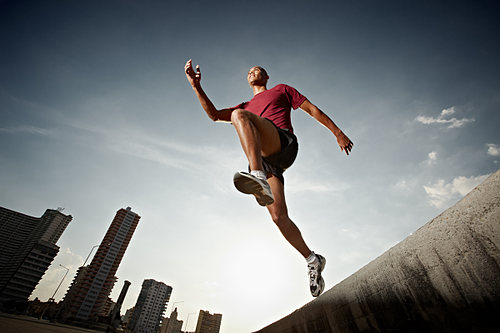 Yearning and Learning Leads to Earning.
As a boy watching TV with his dad, I became enamored with football. At the age of nine, I asked my dad if it would be okay to go out for football. He said "sure". He gave me the phone number for Matt Gazzara – coach for the local Pop Warner football team – The Hammonton Hawks – and told me if I wanted to play I needed to call Coach Gazzara and ask if I could come to a practice. I called, went to practice and fell in love with the game. I finished the first practice and announced to my dad that I would one day go to college to play football.
I didn't say I would like to go to college to play football. I said I would go to college to play football. For the next eight years I did everything I had to do to put myself in a position to accomplish this goal. My senior year I signed a full scholarship commitment letter to play football at the University of Connecticut.
The unseen aspect of this story is what I had to do in the classroom. I played ball with other talented, faster, larger football players but they didn't hit the books the same way, get the same grades to qualify for college. When college coaches came knocking on Head Football Coach Joe Cacia's door, not only did I look the part of a college football player on film, but my grades allowed me to qualify for the academics.
What I didn't think about at the time but now realize, is that the yearning and Learning led to my Earning that scholarship. The Earning didn't stop there. I Earned a college degree at little cost to my parents and me. The yearning earned me an opportunity to work as a coach at UConn, at the University of Cincinnati and at Iowa State University. This Yearning Earned me the opportunity to meet Ralph Grieser who helped me land a great job with Nautilus Exercise Equipment that paid me my first real income of $47,000 as a sales person. This was good money in 1983.
This story goes on but I want to cut the story short so I don't lose you. The shortened version is this: I went into the insurance business in 1987 after relocating. I didn't know anyone and selling insurance is all about who you know. I Yearned to have a better life for my family and so I hired a coach and paid him with a credit card because I didn't have the cash and didn't want my wife to worry. That decision – to Learn more about the art and science of sales - lead to Anthony Cole Training Group and where I am today.
Linda and I own Anthony Cole Training Group. We employ eight people and we serve clients across the country. Over our 25 - year history we've developed long- lasting relationships with our clients, product providers and business advisors. Our family has been well taken care of. We contribute to our community. We love the people we work with and the clients we serve.
So how about you and your team? Do you and your people continue to Yearn, Learn and Grow? If so, what do they have in common? What is it that they Yearn for that keeps the fire burning and drives them to do the right things more consistently then those who don't?
Think about your best people and their willingness and ability to Learn and adapt to ever changing circumstances. You will probably find that they don't make excuses. My guess is that they take the time to Learn and assimilate new information, adopt new thinking and strategies and implement tools and systems to keep themselves in-the-game and top of your stack-ranking reports.
And what about their Earnings? Not just the money but also the client relationships they've Earned and retained over the years; The respect they have in your company and in the industry; the satisfaction of knowing they've done a good job; the recognition of their peers as leaders and top performers.
Finally think about the talent you have and the gap between those who are succeeding and those who are not performing at the level you anticipated when you hired them. What is missing? The Yearning or the Learning? Think about any new candidates you are looking to hire. What do they Yearn for? Are they coachable (have desire to Learn)?